WHAT IS BRITISH SIGN LANGUAGE?

British Sign Language (BSL) is a visual language with no standard written form. BSL does not follow English structure and grammar.
BSL uses different hand shapes known as manual signs. It also uses non-manual features, such as facial expressions, mouth patterns and body language, to show meaning.
BSL is used by members of the Deaf Community who share not only a common language but also a Deaf culture or way of life, which includes a history, education, social events, clubs etc.
Below are the subjects covered by this free resource.  Each subject includes information, videos and interactive exercises.  There are also opportunities to practise BSL with a link to your webcam.
KEY
SUBJECTS
About us
Kathleen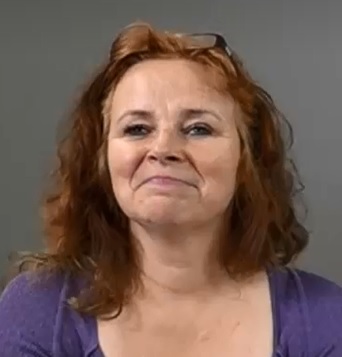 I am a Deaf qualified teacher of British Sign Language.  Since starting Dot Sign Language in 2011 I have made it my mission to deliver first class and inspiring lessons in BSL and Deaf Awareness.  A priority for me has always been to make the learning process enjoyable, as much a social event as an educational experience.  I also enjoy going out to local schools and youth groups to give them a taste of BSL, Deaf Awareness and Deaf Culture.  I strongly believe that we should try and engage all young children and get them to learn this beautiful, visual language.  This way we can reduce that gap between Deaf and hearing people and help eliminate social isolation of Deaf people of all ages.
Apart from my teaching duties I play a full and active role in all aspects of Dot's business. This includes marketing, future planning, finance, website content and update and basic administration. So I am happy to help with all queries that relate to Dot.
Paul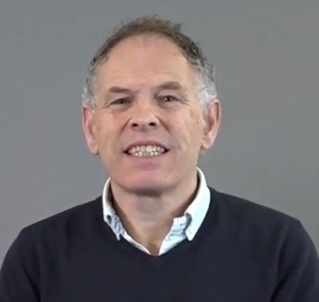 I am a Deaf BSL teacher and my first language is BSL.   Four years ago, I decided to change my career and study to become a teacher of BSL.  I am a highly motivated and enthusiastic teacher and I have a good rapport with the students.  
My other interests include fishing but my real passion is skiing.  I have recently qualified as a guide to assist skiers with many different disabilities.  My aim is to become a full qualified ski instructor for able-bodied and Deaf/disabled skiers.
Dot Sign Language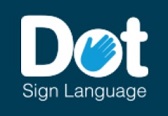 Dot Sign Language® is a Community Not-for-Profit organisation – It is what separates it from other 'profit based' language teaching businesses. Dot prides itself on working anywhere and everywhere to raise both Deaf Awareness and the profile of BSL as a language in its own right.
As well as teaching BSL courses at all levels, from Level 1 – level 6; Dot Sign Language provides Deaf awareness workplace training to the NHS, public and private sector companies. Dot's goal is for every public facing company to have a 'go-to' person who can communicate using British Sign Language, and for everyone to be confident when communicating with Deaf customers.
Staff from Dot Sign Language also visit philanthropic organisations, charities, local schools and other youth groups to give them a taste of BSL and answer all their questions.
Contact Us


Like us on Facebook @dotsignlanguage

Follow us on Twitter @dotbsl